http://www.gilligbus.com
"The Buskid's Web Page" — Gillig Brothers Built Buses Section
---
Welcome!
Welcome to the Gillig Brothers Built Buses section of crownbus.com. Because this section grew to such a large size, it is now its own separate web page. Any Gillig-related material that I have, such as background information, photos and links, may be found here.
If you would like to bookmark this section of my web page, be sure to bookmark it as:
---
1972 GILLIG MOTOR HOME CONVERSION FOR SALE
---
Articles and Press Releases
Printed Material
Photos
Links to Other Web Pages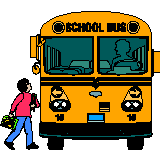 ---
April 2004 Update
© Copyright 1999, 2000, 2001, 2002, 2003, 2004 gilligbus.com All Rights Reserved
Best viewed with Microsoft® Internet Explorer at a 800x600 screen resolution.
[Copyright Information] [Webmaster Bio.]